This product is specifically selected high-quality alcohol yeast tolerance to high temperature, alcohol and acid, and can be widely applied in the alcohol, potable alcohol that adopts starch based materials such as dry sweet potato, corn, rice, cassava, sorghum, etc. and saccharine materials such as molasses, sugar, cane juice,etc.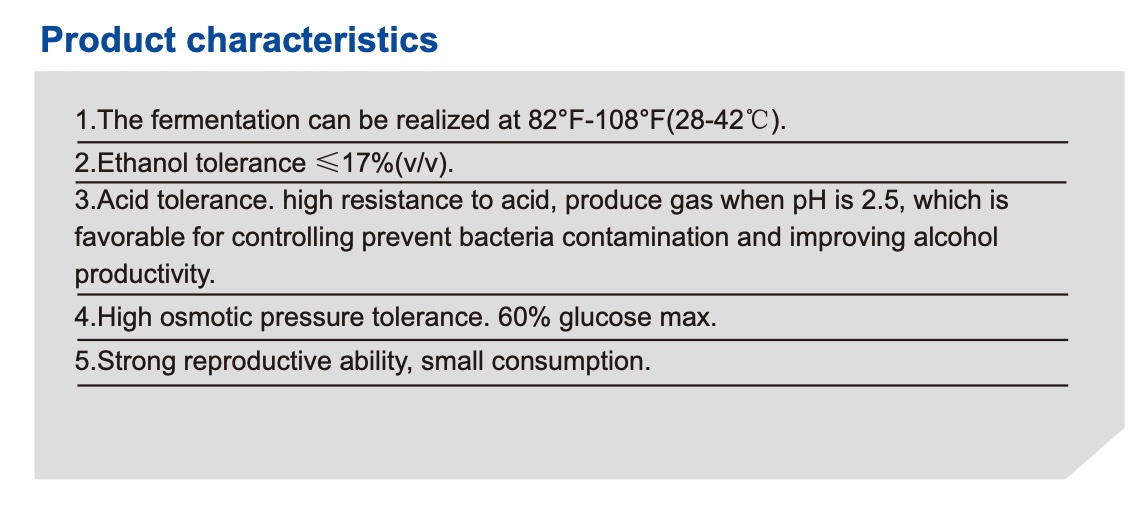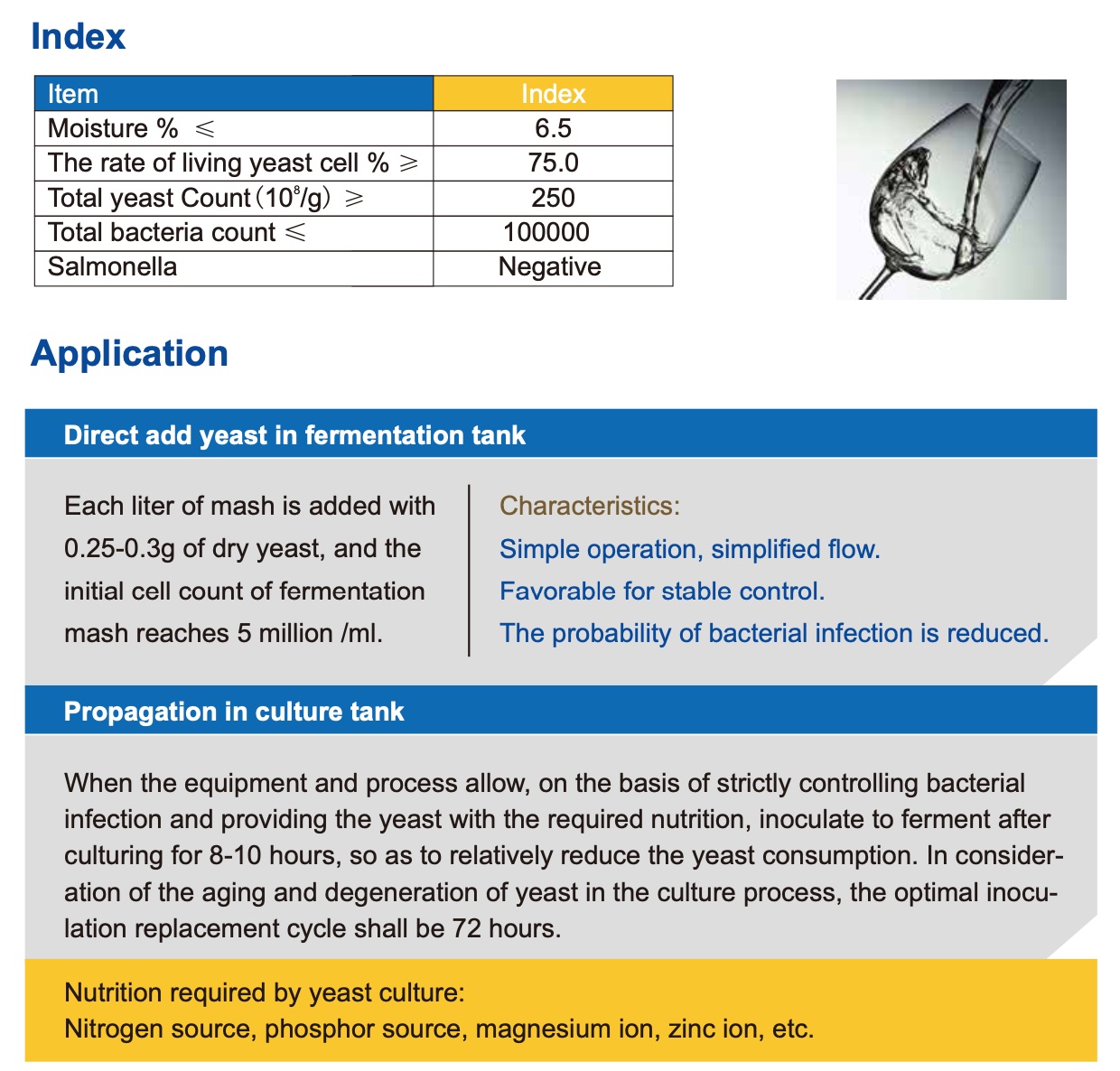 Specification: 500g*20/carton ; 10kg*1/carton Storage condition and shelf life:
Vacuum aluminum foil packaging, store in cool and dry place, with the shelf life of 24 months.